Learn the exact API automation framework which we used to
Test millions of API request and Now used by lots Big companies.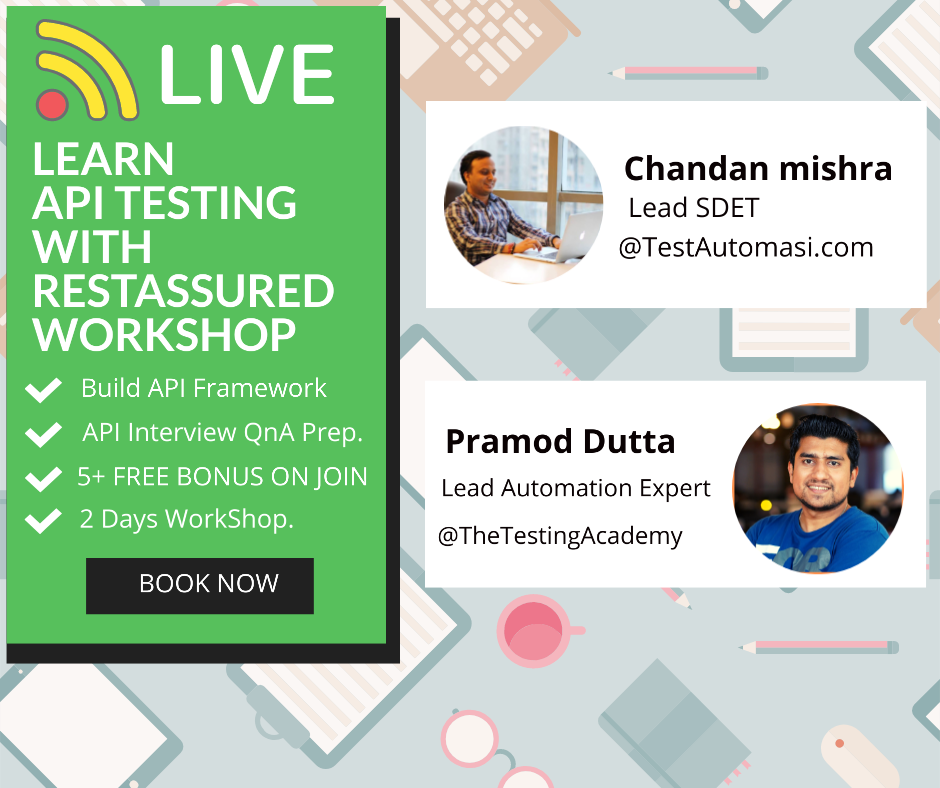 Struggling to Understand APIs and API Testing Concepts?
Are you new to API and API testing?
You must have read these words somewhere like REST, Soap and RPC, HTTP methods like GET, POST, PUT, PATCH, DELETE but never used it?
You might want to learn how to perform End to End API testing using RestAssured but was not able to create full API Automation by own.
Trust me, API testing is a must skill now-days for every QA and if you are learning it, you are lagging behind.
I don't want this to happen to you.
That is why I have created the 2 Days Workshop on REST API testing with RestAssured.